TELEPHONE AUDIO PRODUCER – MEET OUR DIRECTOR!
Hello, my name is Anthony Reece, studio director and Telephone Audio Producer.
Over my career, I have produced hundreds of business telephone audio messages, for fortune 500 companies, to local small business owners.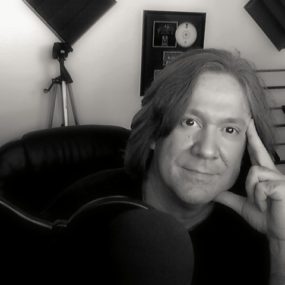 Telephone audio services, are used by small business owners, from fortune 100 corporations, schools, pizza chains, customer call centers, to banks, stock brokers, restaurants, retail outlets, sport clubs, bars, comedy clubs, and even home based SOHO business' everywhere.
Our goal is to assure your company telephone's audio image, reflects a professional, friendly feel to callers. We build your telephone brand. Review our telephone demos and request audio services today.
I look forward to creating your Telephone Audio Service, as your telephone audio producer soon.
-Anthony Reece / Studio Director
——————————
More About Our Director:
His 25 plus years of hands-on, in-depth experience as a voice actor, sound producer, entertainment casting director, studio director and voice over talent, along with years as a voice over coach, studio head, award winning narrator and broadcast producer, assures you're working with a veteran voice artist and unique, out-of-the-box thinking creative professional.
Anthony has literally produced, developed and/or directed hundreds of projects from radio and tv commercials, sound tracks, and voice overs for animation, cartoons, radio, tv, telephone messaging, short films, video games, dvd's, and multimedia titles, to phone apps, theme parks, magic shows, puppet shows and more.
As a exp'd voice actor and voice talent himself, Anthony has personally voiced projects worldwide, not to mention his credits as a casting director on numerous gaming titles, broadcast spots, and other media projects.
You are in good hands with Mr Reece as our director.